VI Journalists Forum: UX's challenges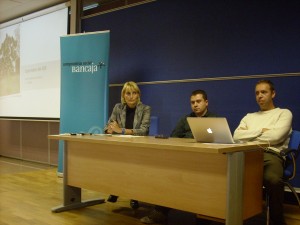 Jordi Galobart was responsible for the opening session of VI Journalists Forumorganized by the Department of Journalism and sponsored by the UMH Social Work Bancaja. His talk "The Challenges of UX" served to students attending could learn the basics to make a usable on any web page.
According Galobart, the websites must pass through the screen and createexperiences for users. To this we must attract the reader to the web, persuadingusers to stay, make your life easier with a usable and accessible website.
You can download the PowerPoint presentation chat at the following address