ALEJANDRA LORENTE CLOSED THE III INTERNATIONAL JOURNALISM SEMINAR WITH HER EXPERIENCE IN MEDIA AND PUBLIC RELATIONS IN LONDON AND MADRID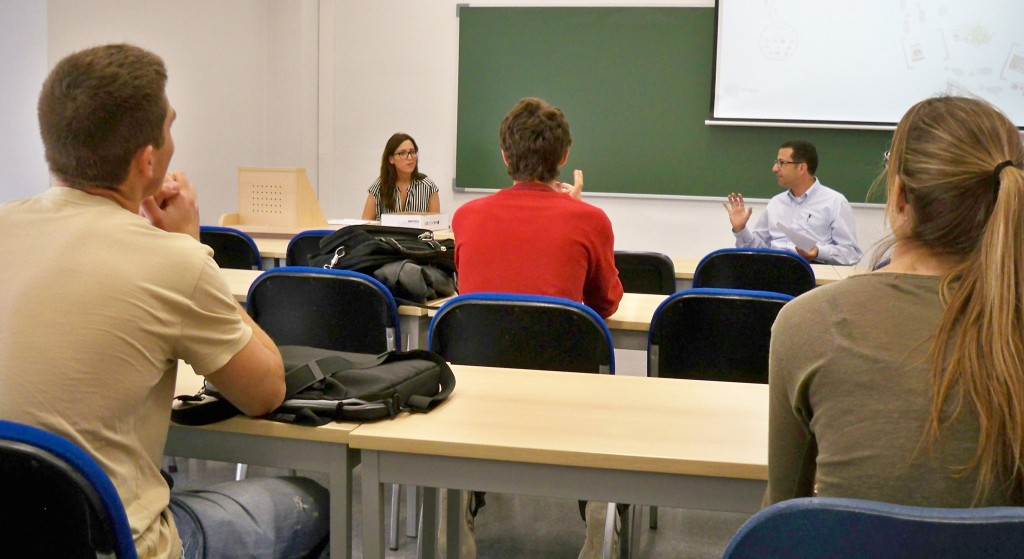 The International Journalism Seminar (IJS) has closed its third edition with a final session in which Alejandra Lorente, a young UMH graduate, has spoken about her experience as a journalist and public relations representative in London and Madrid. Alexandra Lorente is currently directing the communication department of Openbank, the digital brand of the Santander bank. She has also worked as a journalist in the Agencia EFE, Canal 9 and Cadena SER, and in the hotel company Marriott International and the free newspaper El Iberico, both in London.
The students have received their certificates and the IJS has said goodbye until the next year, when it will return as optional course in English taught in 4th year of the Journalism degree: Structure of the Media. This course which will deal with the main companies and events of international journalism,  in order to improve the knowledge of the profession and the English language.