The fourth session of the II International Seminar Journalism discussed the future of the profession. Andy Kaltenbrunner, journalist, consultant of Medienhaus Wien (Austria) and honorary professor of the Universidad Miguel Hernández gave a complete and dynamic presentation of the main innovations that journalism is undergoing worldwide.
In his conference, «Innovation Journalissm» Kaltenbrunner analyzed some cases of evolution in the media. For example, he spoke about the transformation that is experiencing the BBC, where multimedia communication and newsroom integration is the central theme, or the changes in the way of working developed in The Guardian. In addition, Kaltenbrunner stressed the importance of building international media business, with a reach in global markets, such as the Axel Springer group.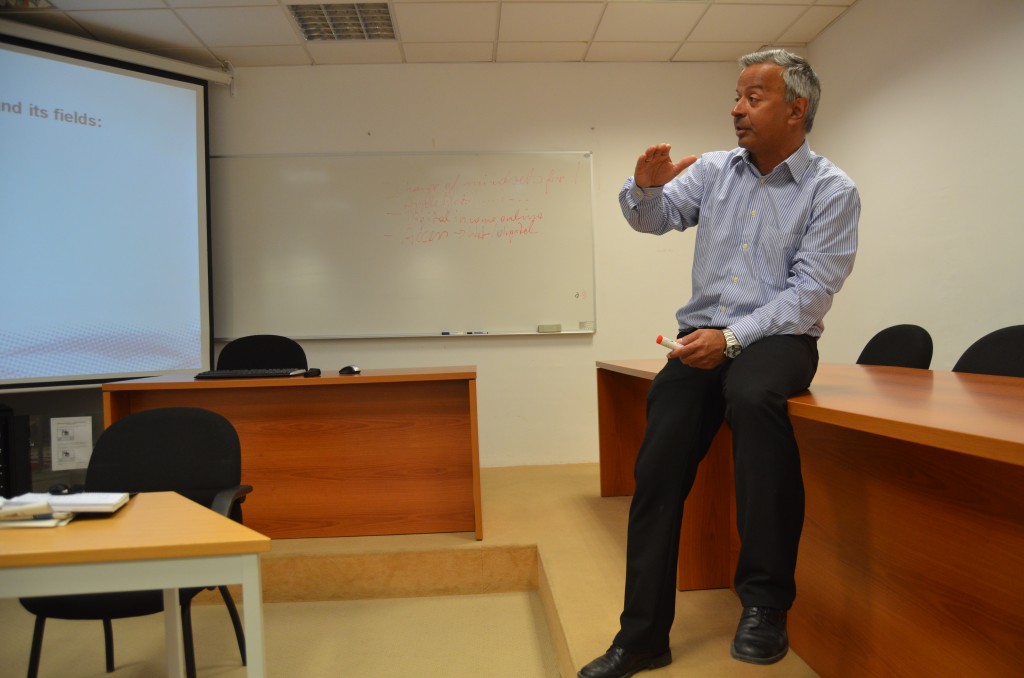 In this session, the interactivity with the audience was very important. Several students were able to present their views on major issues such as innovations in technology, products, marketing and services. Kaltenbrunner also recommended an interesting work of Robert G. Picard about business models in digital media, and showed a video made by Fox TV, in order to criticize the excesses of using technological devices in the news. But above all, the media consultant highlighted the importance of quality of contents and the ability to think for the future of journalism.
The next session of the II International Journalism Seminar will be held on Wednesday, 7th of March, when Jedrzej Morawiecki, reporter and professor of the University of Wroclaw (Poland) will speak on "investigative reporting".